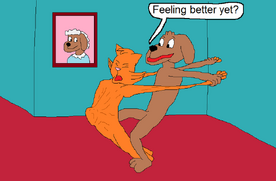 "Extreme Back Massage" is a still image featuring Charlie and Henry.
Description
Edit
Henry helps Charlie out by giving him a back massage with his foot.
This is the first image with a mature warning on Deviantart due to it appearing like something different than intended.
Can we just pretend this one doesn't exist?